08.07.15
'you said you had something to say
and, in a delicate cage, you gave me the sun.
four months we dreamed, the sun and i
of kisses and a parachute sky. . .'
On June 13th, 2014, my best friend gave me a ring with a sun-colored stone in it, and asked me to be his wife. Four months went by, four months that were simultaneously eternal and whirlwind. summer ripened. Robert and I did a lot of daydreaming and phone-talking and future-planning and wishing desperately for October. In the meantime, our people–our families, my church, so very many dear friends–came together to help us plan our wedding. And not only plan it, but craft it into something so special and meaningful and altogether lovely. It was so very humbling to be surrounded by so much love. We are inestimably grateful to you all.
On October 18th, 2014, I put on a white dress and married my best friend in his parents' backyard. These are some of our photo-memories of that day, courtesy of our wonderful photographer, Sarah Marcella. She did an amazing job not only capturing our wedding day, but also making us feel comfortable in front of the camera. This was a pretty big feat, seeing that we are both used to being behind it! Even though I felt so much more present and in-the-moment on our wedding day than I expected to, my memory has quickly faded to just those things for which we have documentation. That being the case, I am even more grateful to Sarah for these lovely images that help us remember. I have tried to limit the number that I share here, but I was only able to narrow it down to 145 of the original 600.  =P  Also, I am still learning how to size photos on the new blog design, so please bear with me.
****
At the time of this photo, these rings had never been worn, except for a moment to make sure that they fit (mine with my eyes shut, since the ring was a surprise). Now, after nearly a year, the finish of the gold is growing scratched. The diamond has gotten caked with bread dough and cleaned off anew. Our fingers have wedding-ring tan lines. And I love every scratch, because every one is a sign that we are married people who are learning and growing and loving each other more each day. I am looking forward to these rings collecting more scratches in the years of adventures we have ahead of us. . .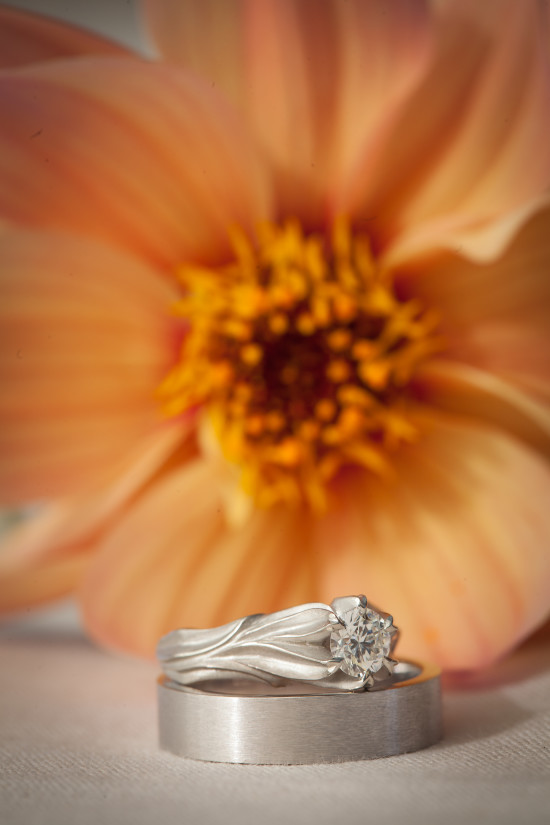 Because we got married on Robert's parents' beautiful property, he and the guys got ready in Robert's own room.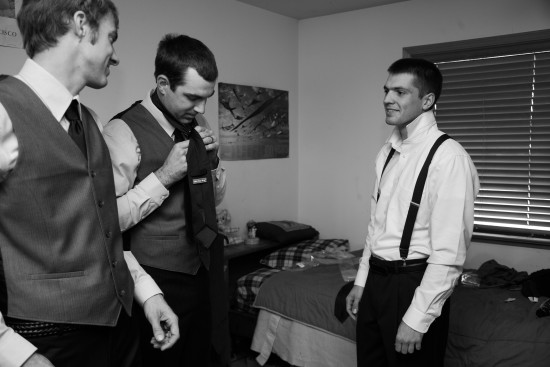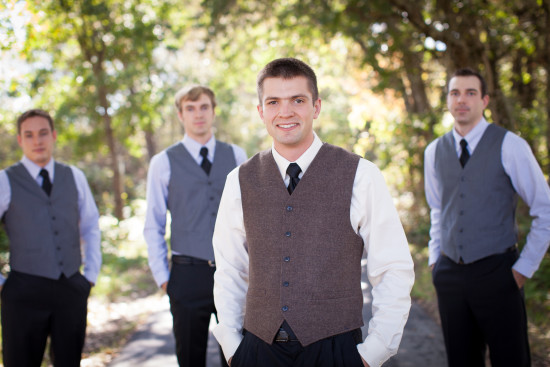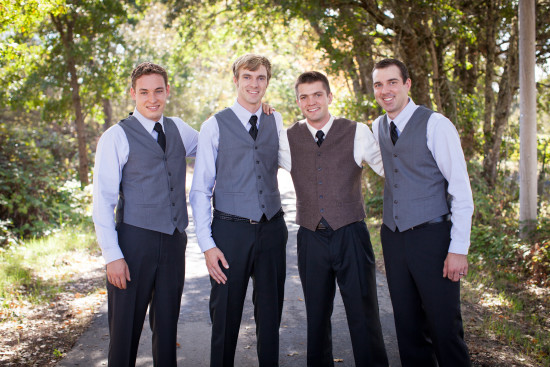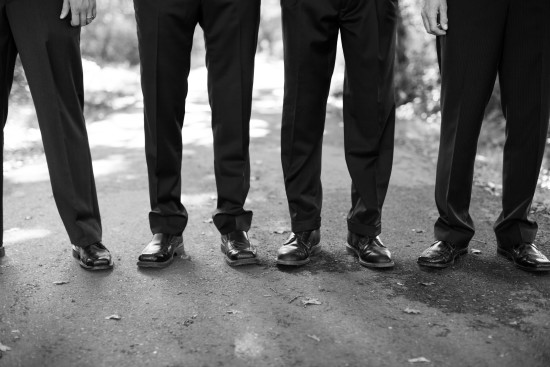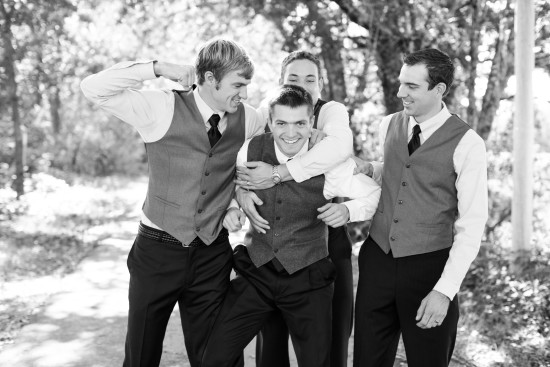 Shannon looks so proud of herself in this picture. =]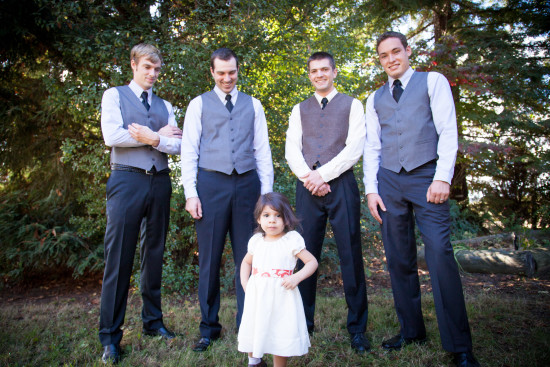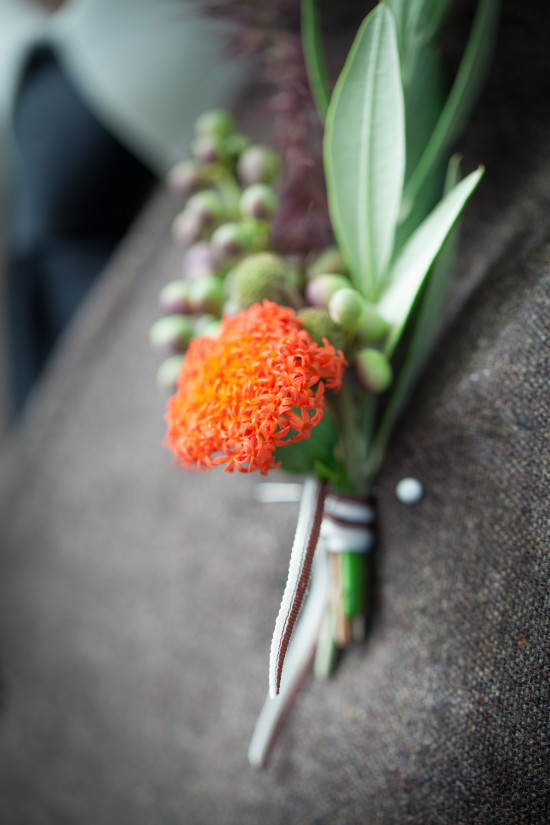 Robert's sister, Becky, hosted us girls in her house while we all got ready. I loved the casual feel of our getting-ready time. We snatched turns at the mirror. My sister, Blair, and I traded makeup checks. Our friend, Abbey, and my sister-in-law, Darlene, helped me put on my earrings because my hands were shaking so badly. . .I wasn't really nervous, just eager and perhaps amped up on a little too much caffeine combined with too little food. Our friend, Mrs. Youngs, brought us trays of food which my now-sister, Jessica, and Blair made sure that I ate (after informing me that the coffee that Becky made me in her aeropress didn't count as food). My mom did Robert's mom's hair. My mom wasn't really excited about the idea of wearing a corsage, so instead, our dear friends Cheryl and Maddie made two beautiful floral combs for our two moms to wear in their hair. (Cheryl and Maddie are also responsible for all the rest of the beautiful flowers that you will see in the rest of this post. They foraged for local greens and pretty plants, grew flowers in their garden, and sourced all sorts of beautiful and meaningful botanicals! Every element of the floral arrangements were selected with so much care, tact, and love.)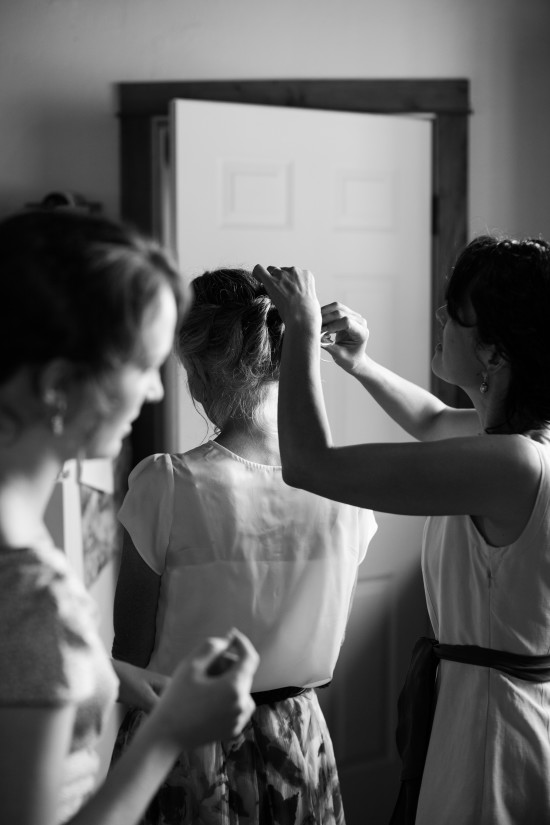 I was originally planning to make my wedding dress, thinking that there was no way that I would be able to find one that was in the right style, size, fabric, and price. My parents wisely pressed me to try my best to buy a dress, saying that they didn't want me to spend my last four months at home holed up in my room sewing, especially since I was going to move away as soon as the wedding was over. So, I began the hunt. My requirements for the dress were that it be comfortable, as un-poofy as possible, and feel like 'me'. I didn't want to feel like I was wearing a costume. I was also hoping for a dress that would be modest, or easily-made modest, but still be pretty and flattering. It took some hunting, but I was able to order this simple gown from J. Crew. It was 100% silk, which made it so delightful to wear, and best of all…it felt dreamy and swishy, but not at all unnatural or costumey. It felt strange wearing so much white, but other than that, it felt very natural and 'me.' Another dear friend, Angela, made a couple of alterations (bringing up the shoulder straps and hemming it to the right length) to make it fit perfectly. The neckline was close to being high enough, but not quite, so Angela also brought up the neckline up ever so slightly, in a way that added to the style and design of the dress instead of making it look like we just sewed a chunk of fabric on to make it more modest. I love the way it turned out and am so thankful for the time and beautiful work that she put in making my dress perfect.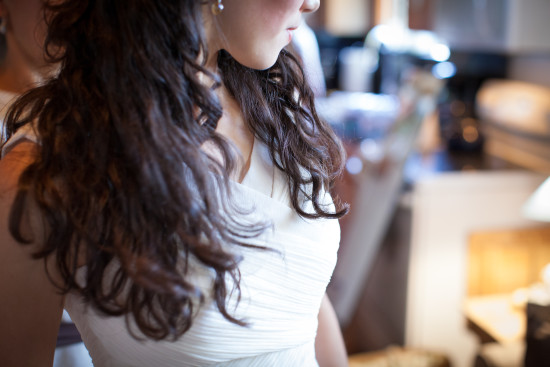 I made my headband out of a vintage necklace I found at a thrift store, and my mom made my veil. I didn't want it to be at all poofy, so she made a drop-veil that didn't have any gathers or pleats. Because the dress was so simple, she made the veil long, but still delicate with just the traditional de Leon tiny crochet detail all around the edge.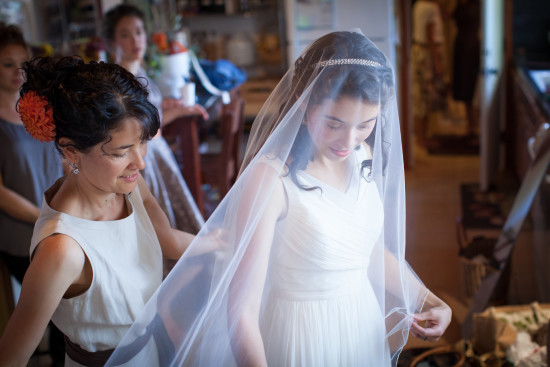 Once we were all ready, we went down the driveway to the bike path by the property for some photos.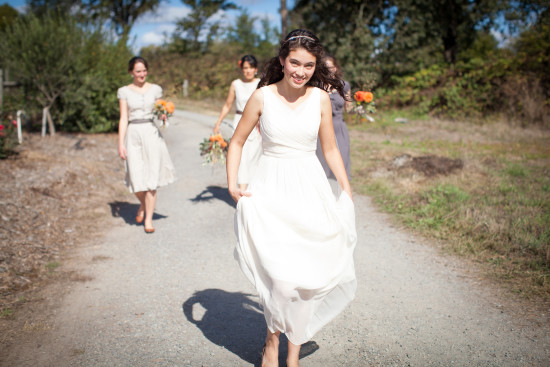 Robert and I were so blessed to be surrounded by our siblings on our wedding day. His groomsmen were his sisters' husbands and my brother; my bridesmaids were Blair and Robert's sisters, Becky and Jessica. It was so special to have our family as our wedding party.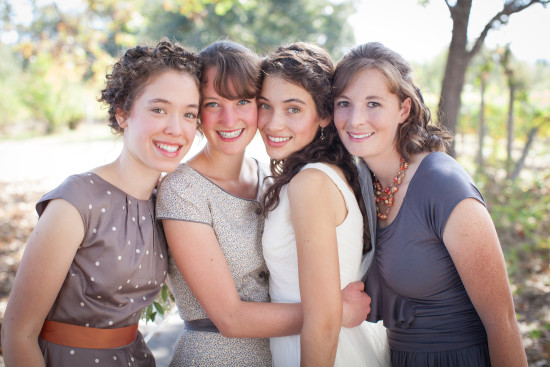 My littlest sister, Shannon, was the leafgirl (her basket was full of tiny leaves and Japanese maple helicopter seeds). Her sweet headband was another creation by Cheryl and Maddie.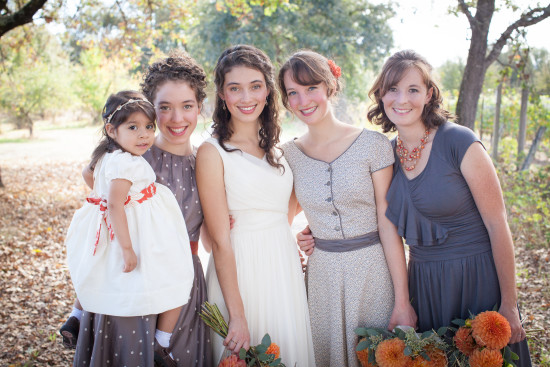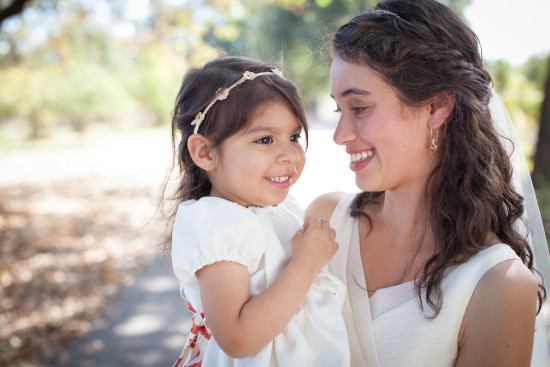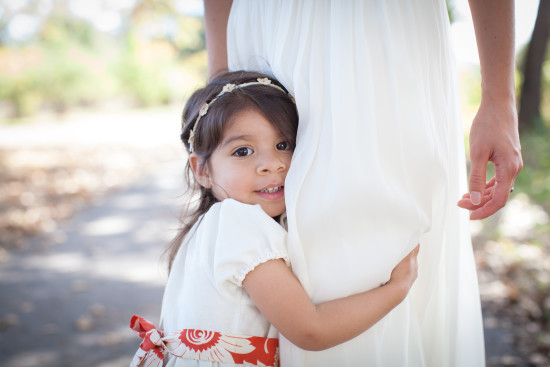 I love this picture…all of the shoes, with Shannon trying to get the leaf off of the bottom of hers.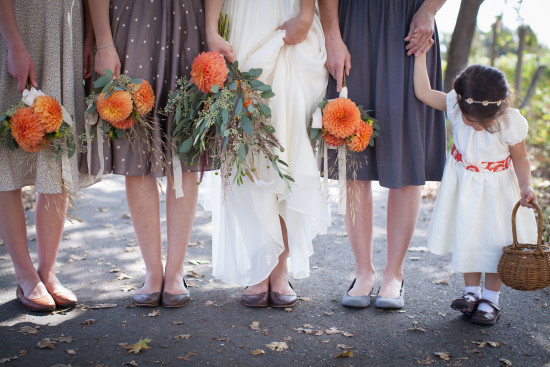 My mom.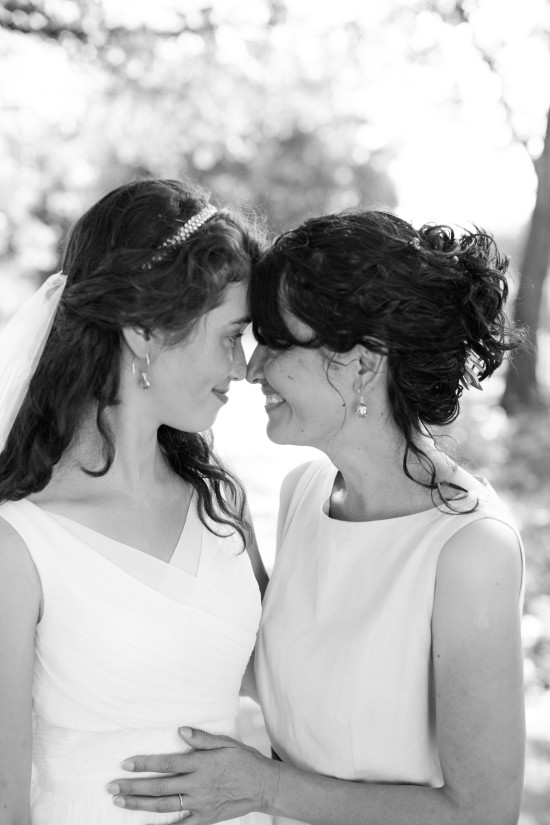 My sister, Blair.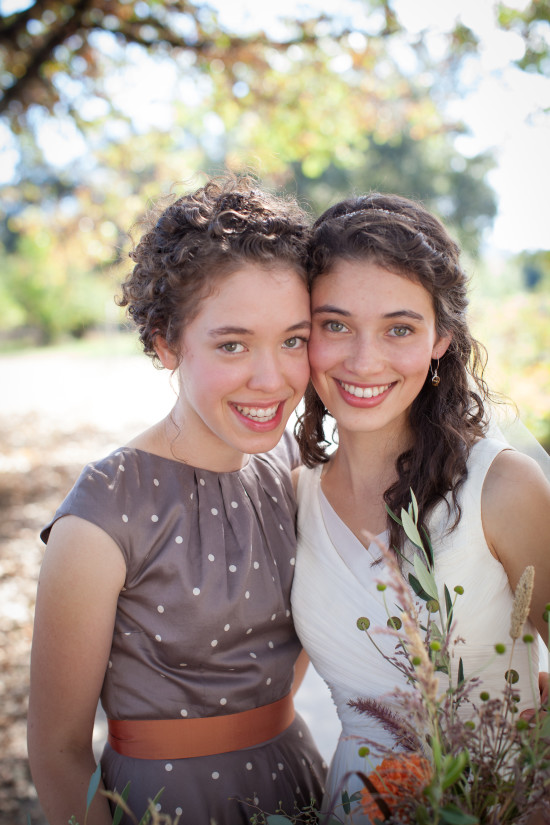 Now my family is bigger! My (Robert's) mom.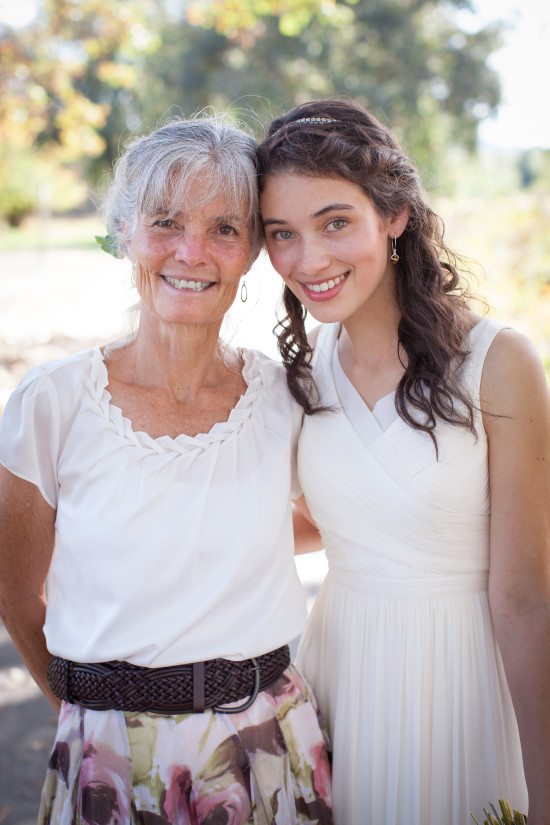 My (Robert's) sister, Jessica.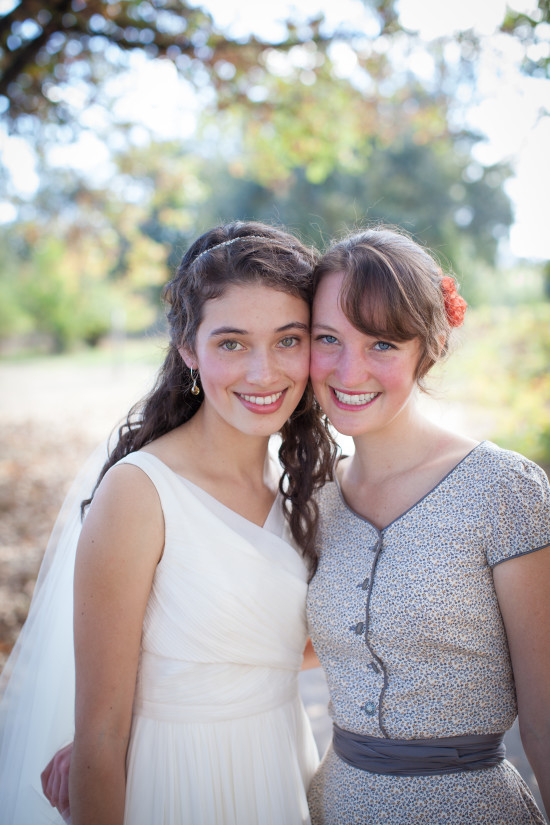 My (Robert's) sister, Becky.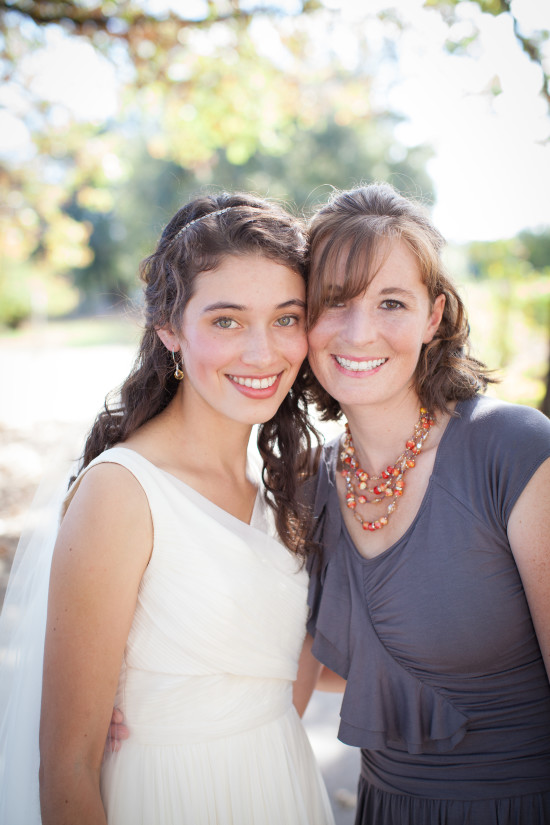 Blair, me, Shannon, and our mom.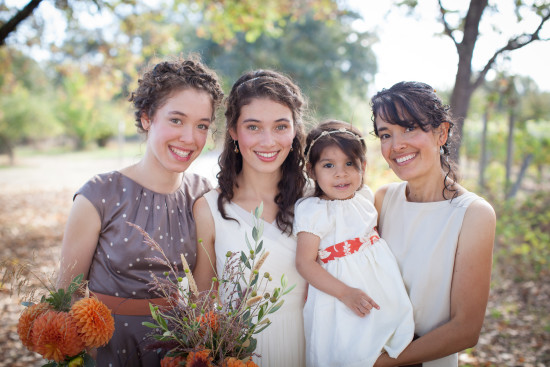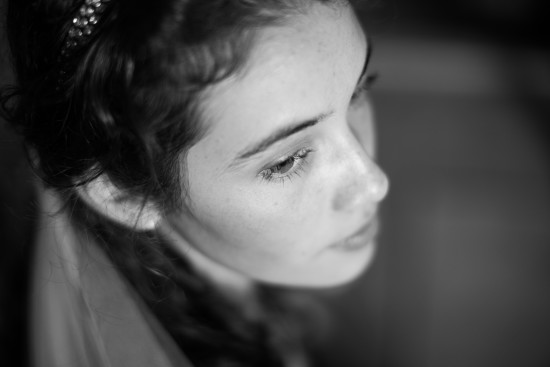 The flowers turned out so beautiful, and so perfect. Purple foxtails and orange dahlias, eucalyptus…so many lovely things, and many with hidden special meanings.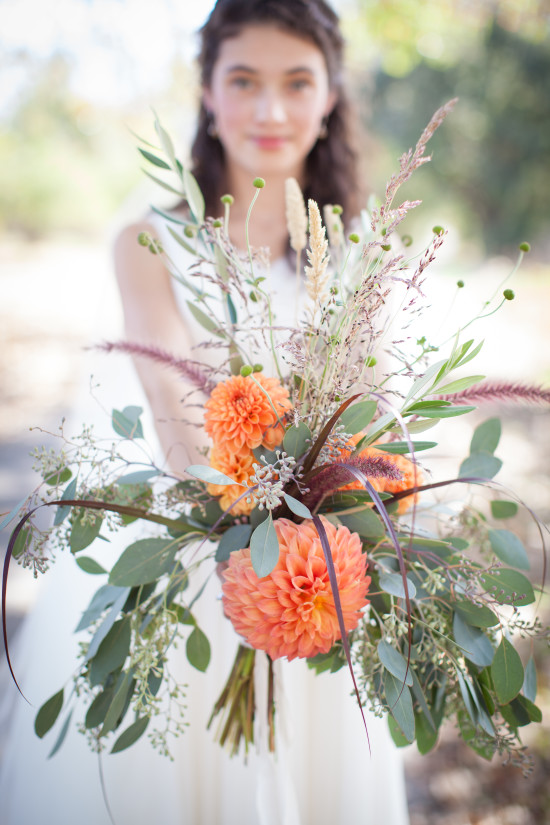 Both the girls and the guys took some time aside to pray before the ceremony.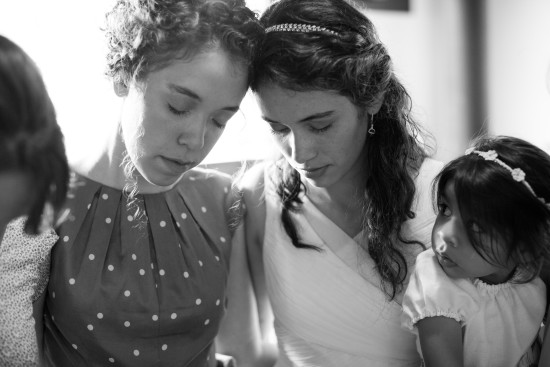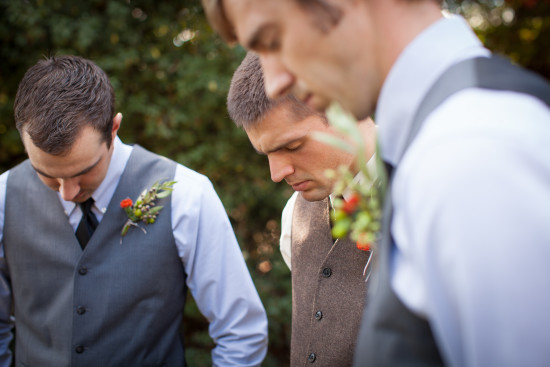 These hands now wear a wedding ring.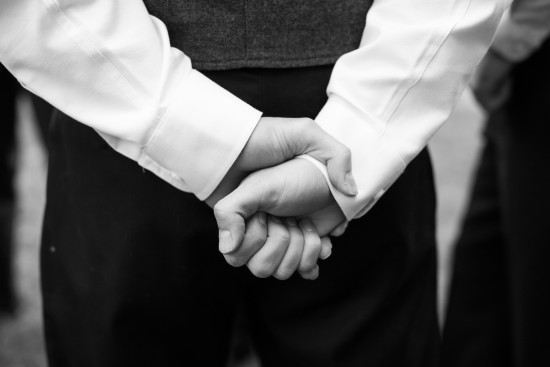 It is so surreal to think that when these photos were taken, my last name was different than it is now. We had never kissed. wWe were about to be married, but we weren't yet. We had only hours to go…but they were still hours, separating us from each other, separating the old life from the new.
I will try to write the next post soon, the part in which those hours and minutes and moments ended and two of us became one of us. . .