09.07.15
My dear friend, Liz, was our wedding coordinator and did a really amazing job of pulling all of our ideas together and helping us stay organized and focused. On our wedding day, she made sure that we had time built into our schedule in case some things took longer than we expected, or in case we ran into technical difficulties. . . but she and all of the wonderful people who helped behind the scenes kept things running so smoothly that we didn't end up needing all of that extra time. So, the day had a really relaxed, laid-back party feel, which was exactly what we had hoped for.
After the ceremony and family portraits, we still had a couple of hours before we had planned to make our entrance to the reception. We decided to move up the reception, but Robert and I were able to first sneak away for a walk and some time to just be alone together and try to realize that we were husband and wife.
The first thing we did when we rejoined our guests was our first-dance-as-a-married-couple, to the song 'Lucky' by Colbie Cailat and Jason Mraz.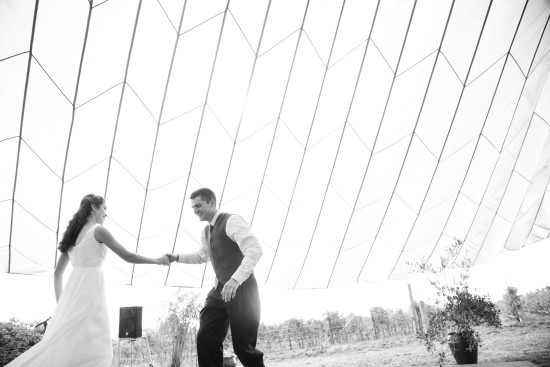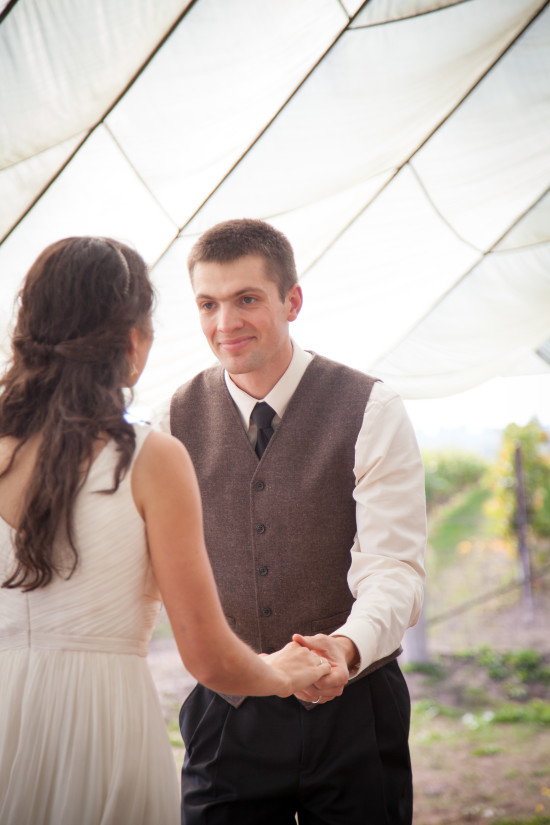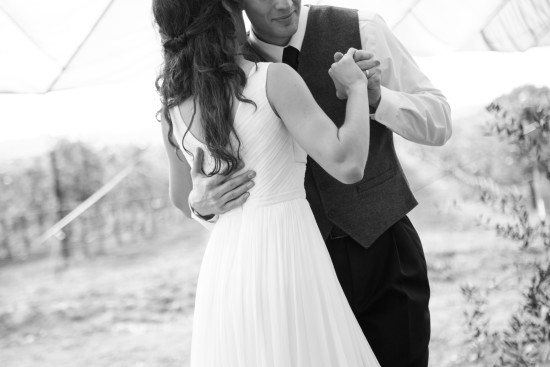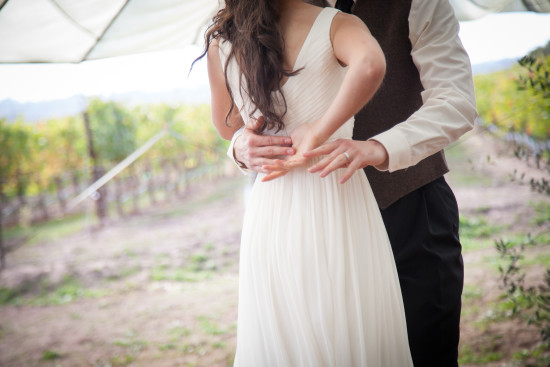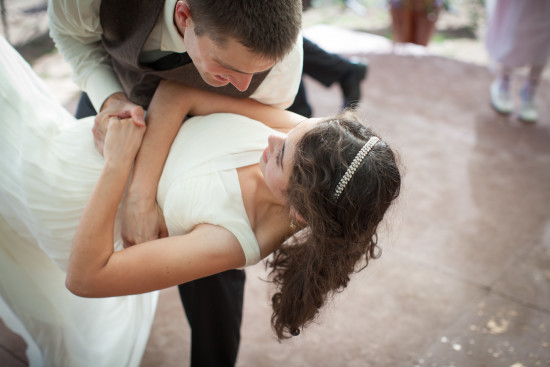 (We get to kiss now and it is amazing.)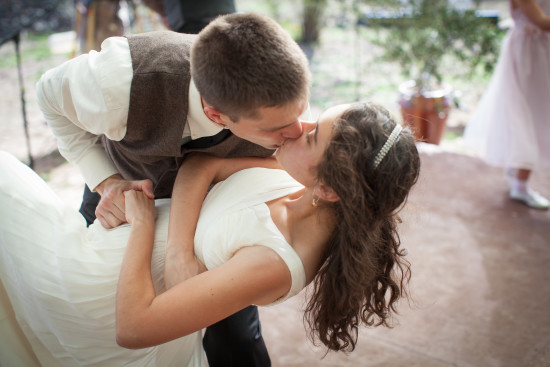 When 'Lucky' ended, James (friend and sound-booth runner) switched to 'The Way You Look Tonight' by Frank Sinatra, and my dad and I danced.
We wanted to encourage people to get on to the dance floor, so partway through the song, our family members began joining us and pairing off.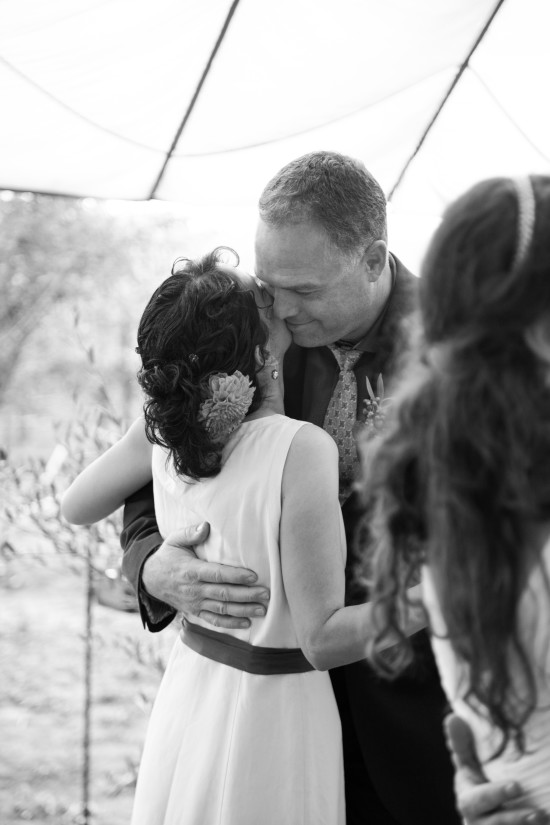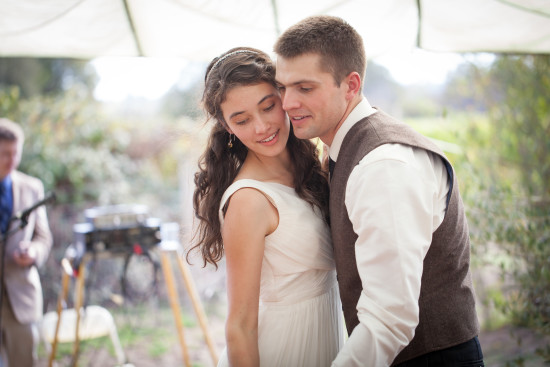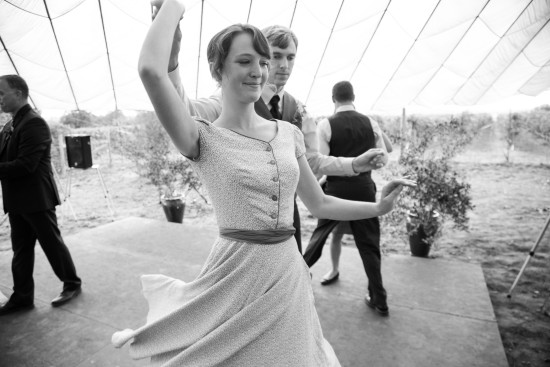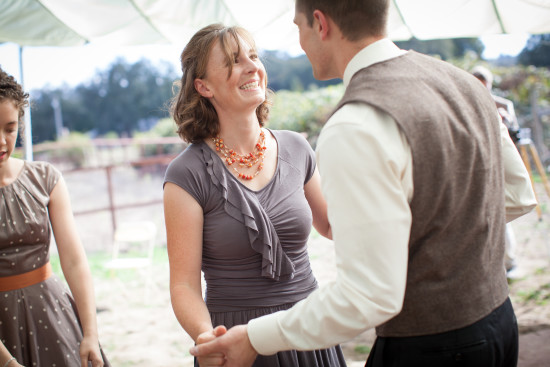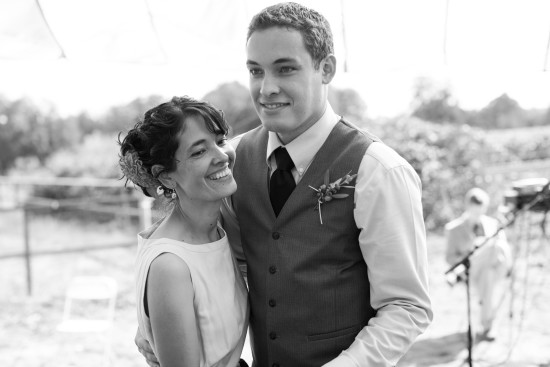 Now, just a word about the cheesecake. Our friend Wanda, from church, gave us an incredibly generous wedding gift: three beautiful, and delicious cheesecakes, in our choice of flavors. We picked pumpkin and mocha (layers of each), and those cheesecakes have now spoiled us for all others. I had a hard time eating anything that day, and Robert resorted to counting my bites of dinner to make sure I was eating enough. He didn't need to count my bites of cake.  =P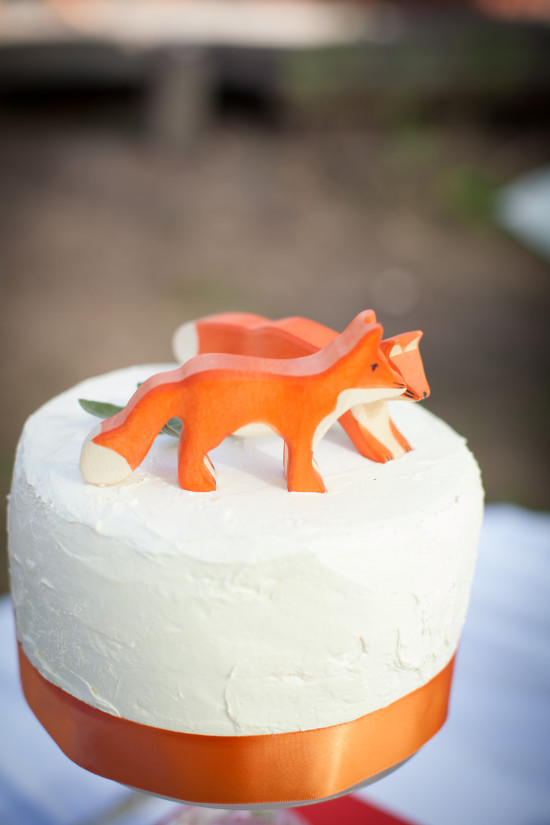 The foxes were a gift I gave to Robert long before we were ever engaged, and when we were trying to decide on how to decorate the dessert table, they seemed like fitting cake toppers. We stacked antique books to put the cake stands on.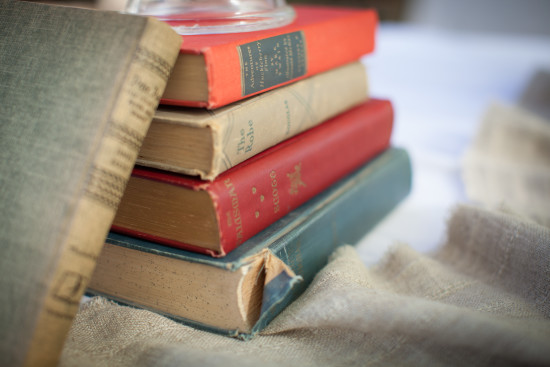 Our dear friend, Lynzie, and her husband, Leonard, flew out from Montana for the wedding. Leonard was gracious enough to do the honors as M. C. for us, and Lynzie agreed to be in charge of providing and setting up the communion table for the ceremony. We were so humbled by her giving us the beautiful antique Lord's Supper plate and wine glass which had been in her family. She even found some special charms for the glass with our initials, a fox, and a nest of fox eggs.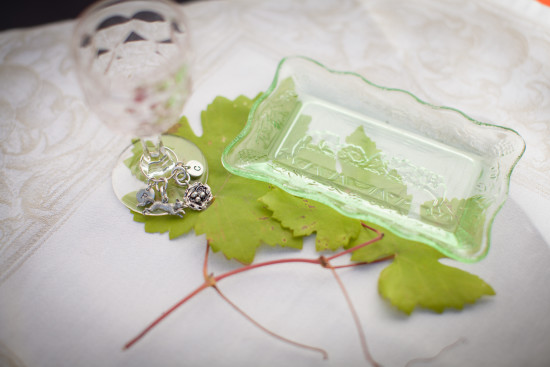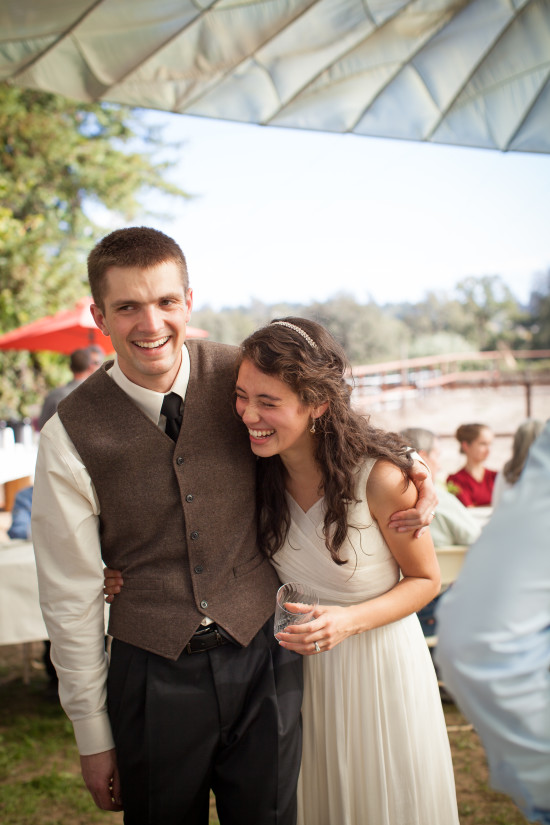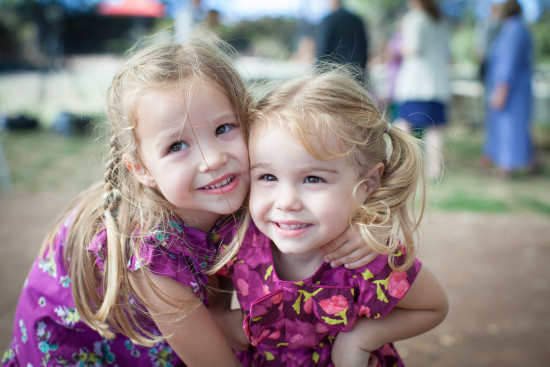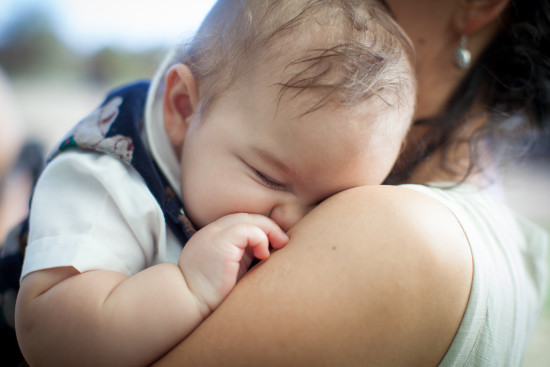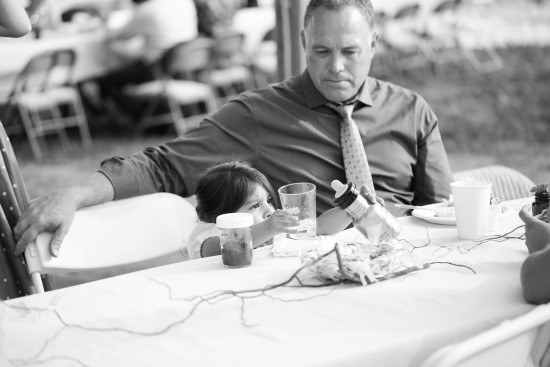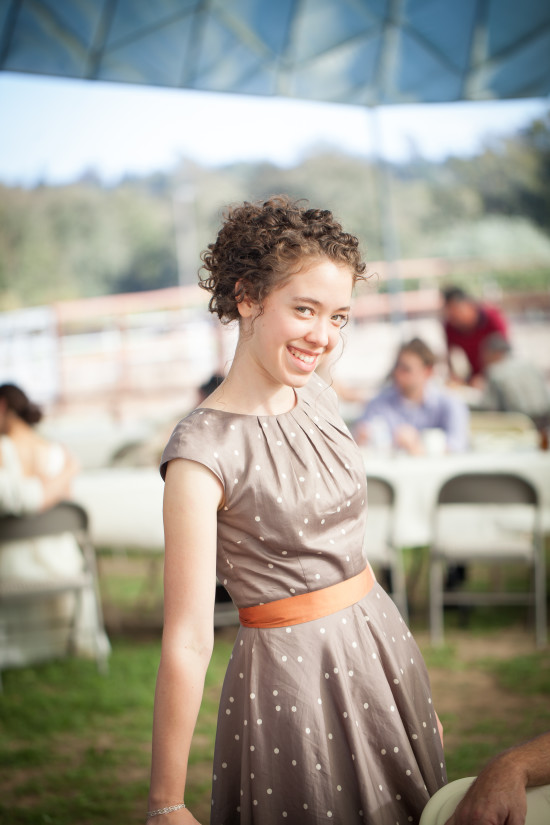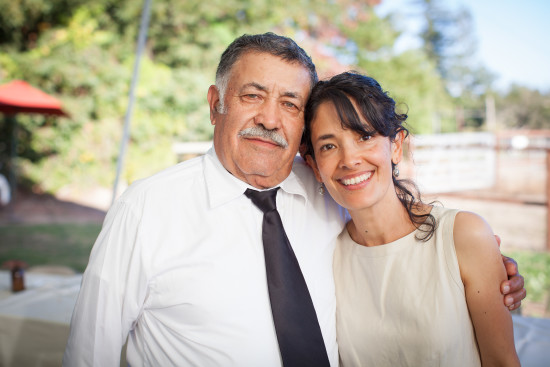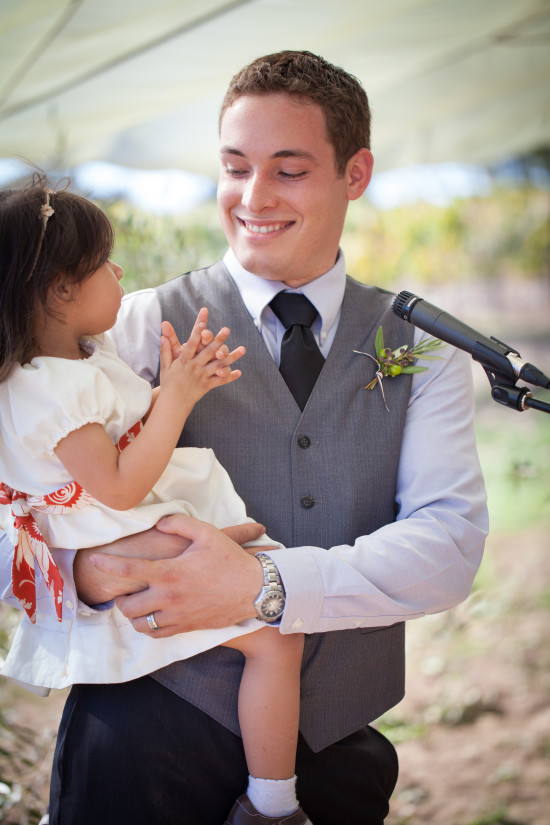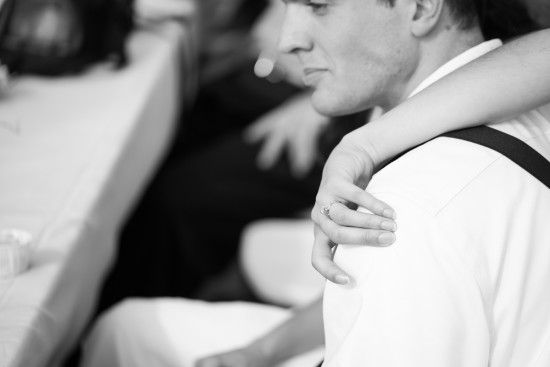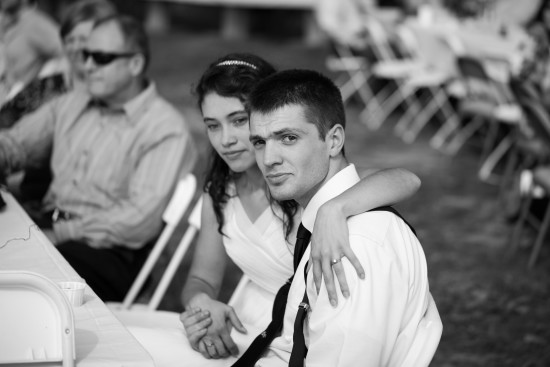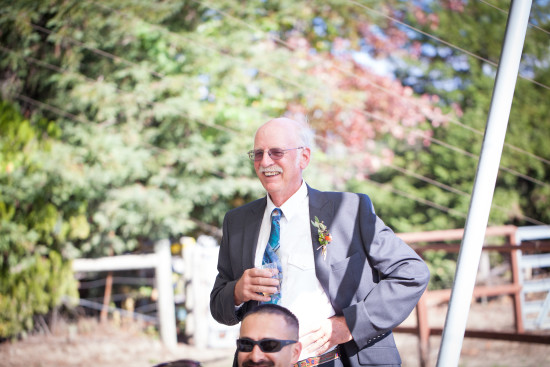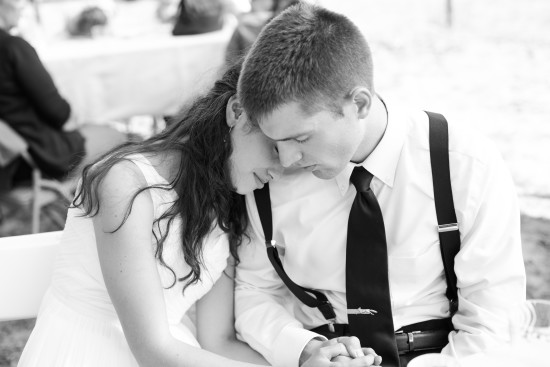 After Leonard led us in prayer before the meal, we got in line to eat dinner. We had set up long, family-style tables for the reception, with no assigned seating. Because Robert and I didn't have a head table, we got to just move from table to table as we wished and were able to visit with guests throughout the afternoon, which I really enjoyed. What this also meant is that the dinner line was strictly casual, and we wound up pretty far back in the line. People kept telling us that it was ok to cut, as bride and groom, but we really enjoyed meandering our way to the front and getting to visit with people along the way.
Dinner was a variety of homemade dips. Lita (my mom's mom) made her famous chicken mole (a Mexican sauce), Robert's mom made hummus, and I made marinara sauce and chicken tikka masala. We served these with corn chips, veggies, bread, and naan, respectively. Robert was excited about the tikka masala, but I had spent so long smelling it while making it that I was not excited about eating it. I was also, at this point, wondering whose brilliant idea it was (mine) to eat three different types of red sauce in a white dress.  =P
Although Robert was insistent that I eat something, 'Don't Stop Moving' had just come on the playlist and we ran off for a quick dance before we ate.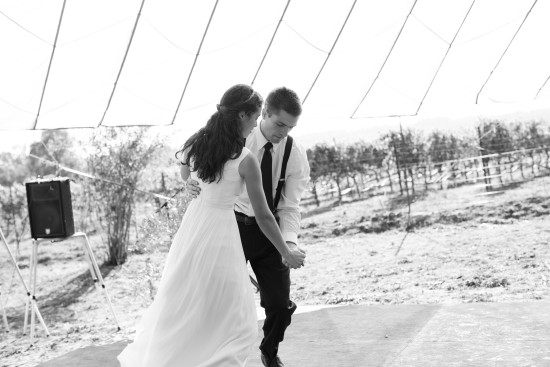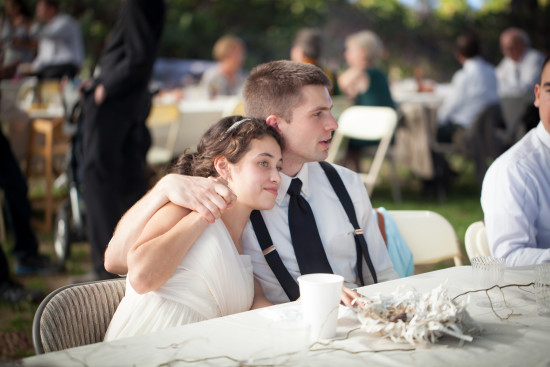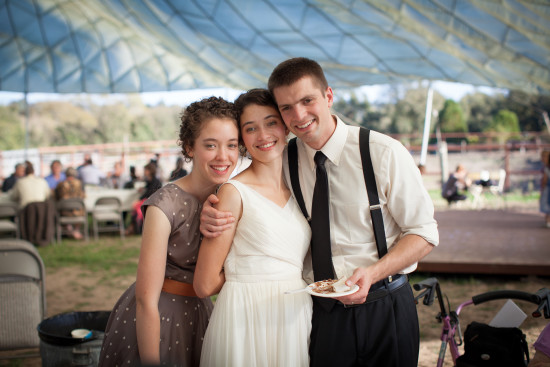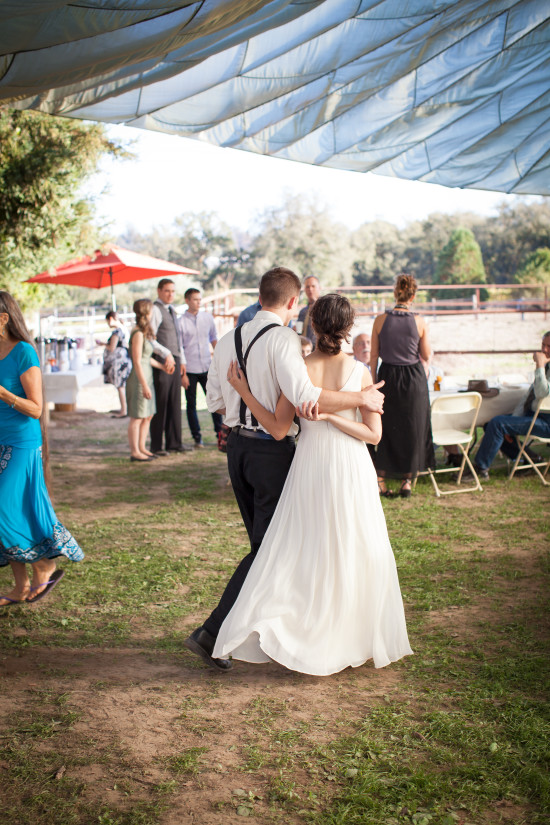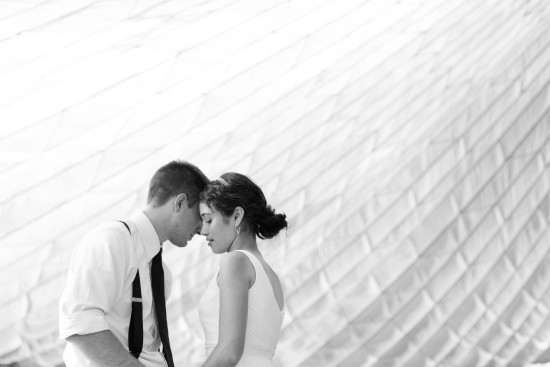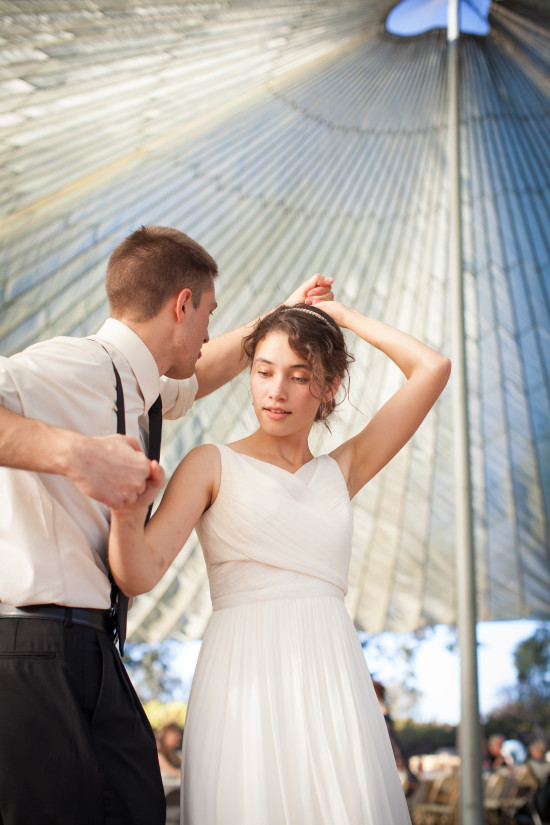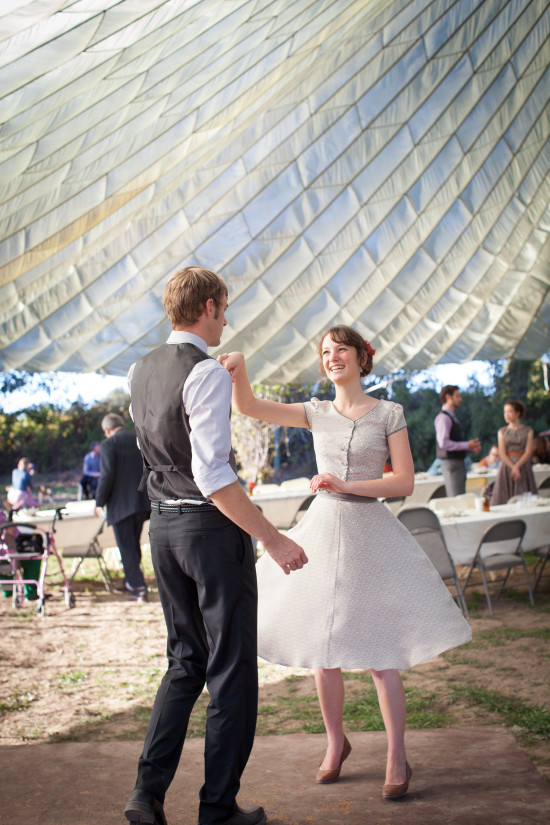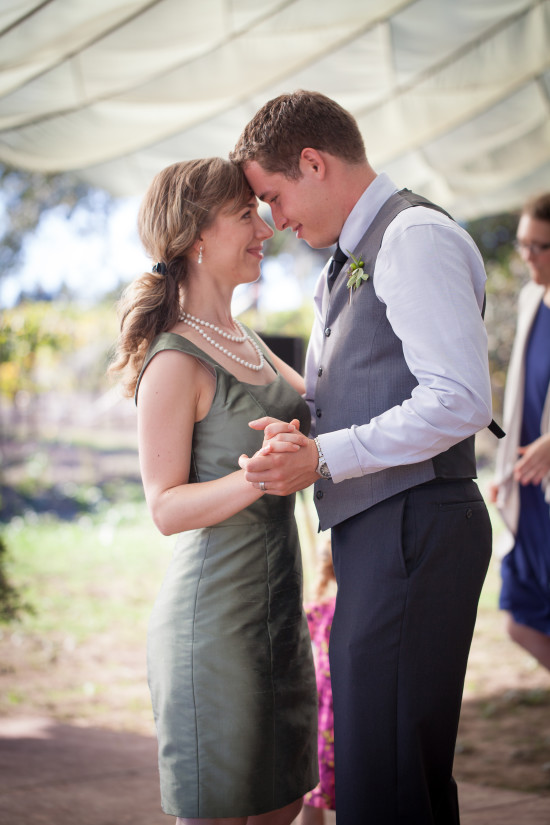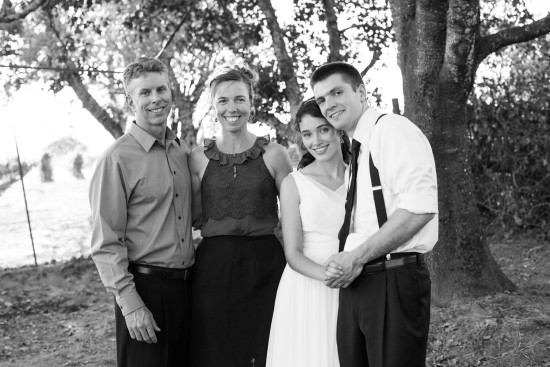 I had promised to take a silly selfie with Maggie on our wedding day, and our photographer got proof.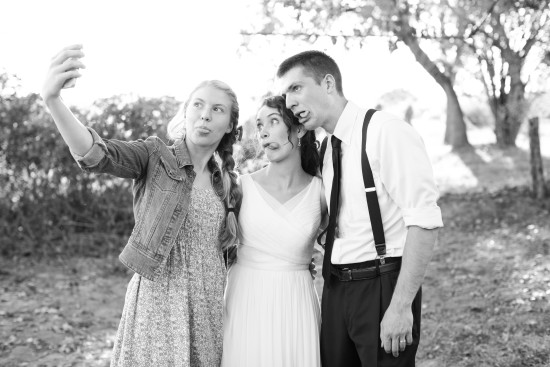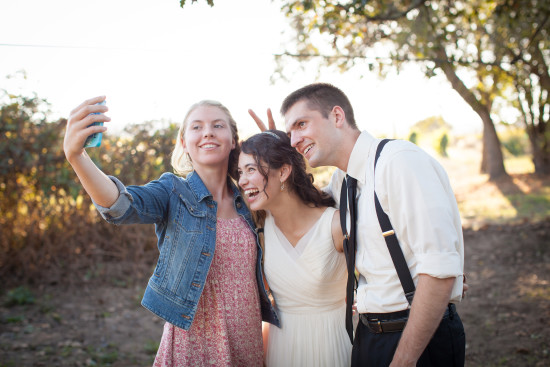 We snuck away from the party at sunset with our photographer, Sarah, to take portraits of just the two of us. We had a lot of fun…basically all we had to do was kiss and snuggle, which we were only too happy to do. I've never enjoyed being in front of the camera, but this was actually fun.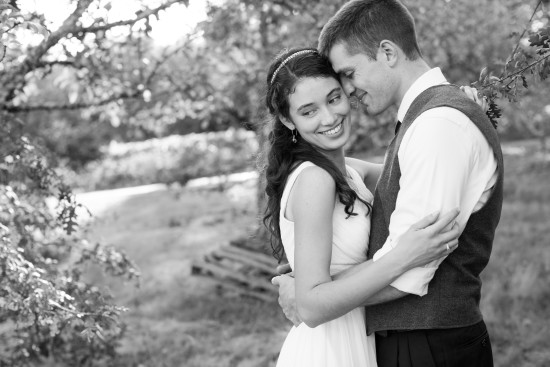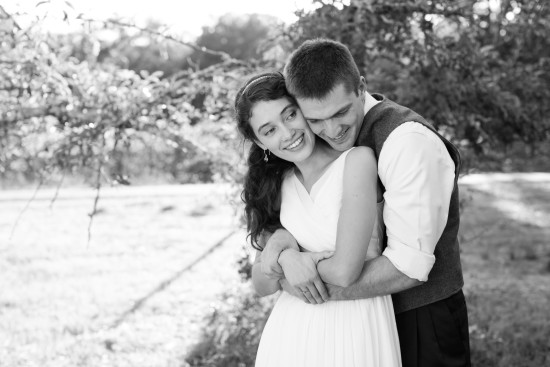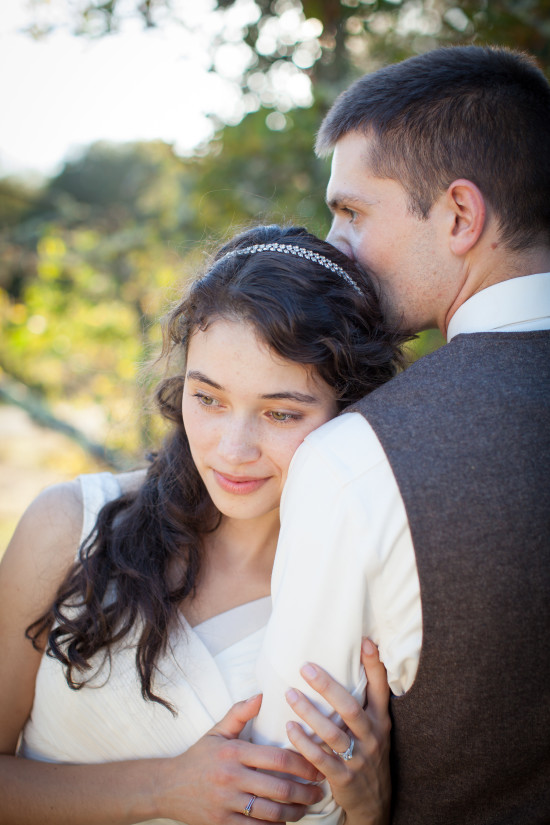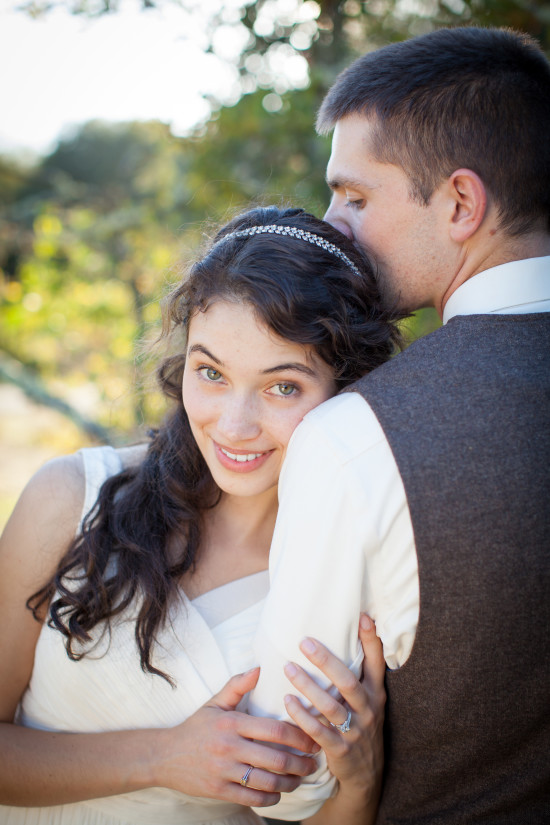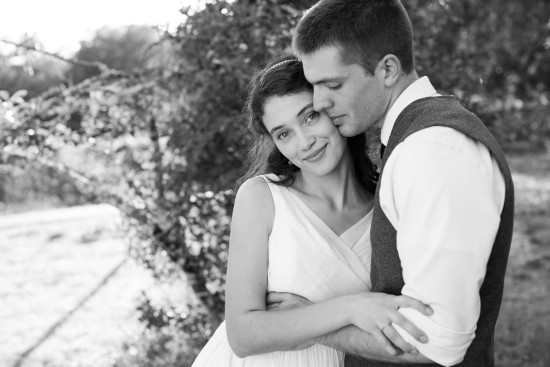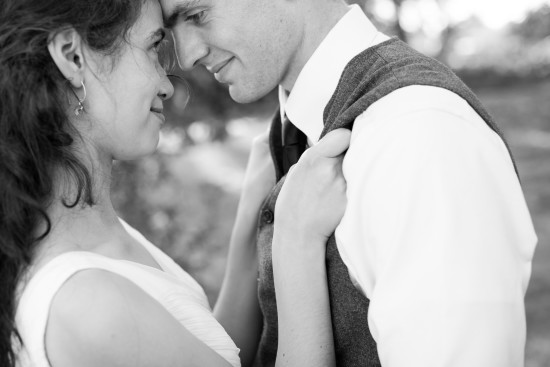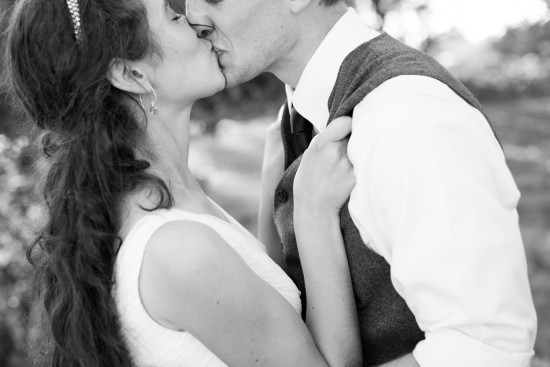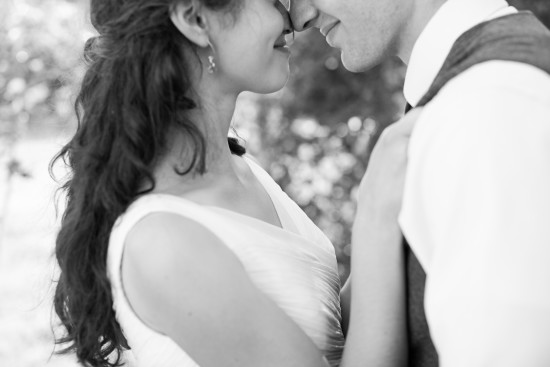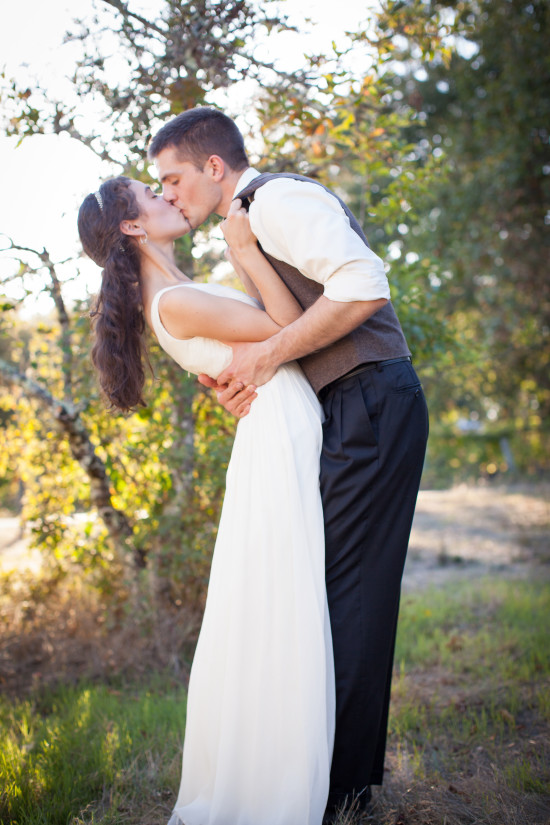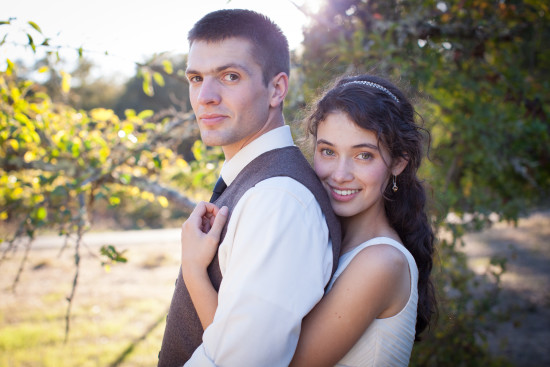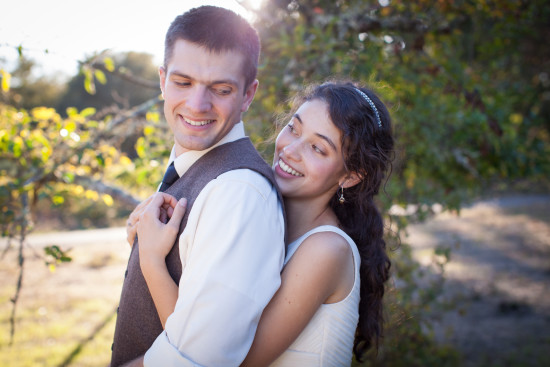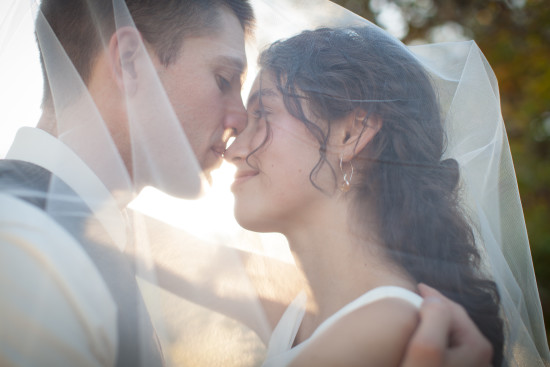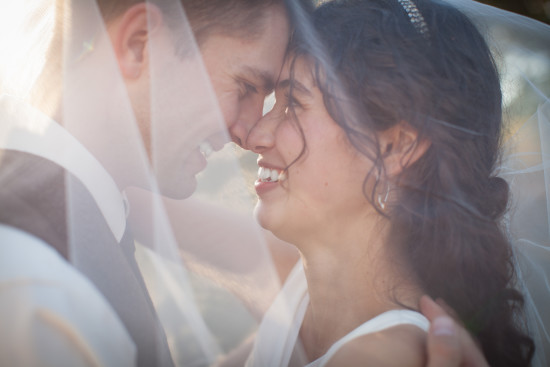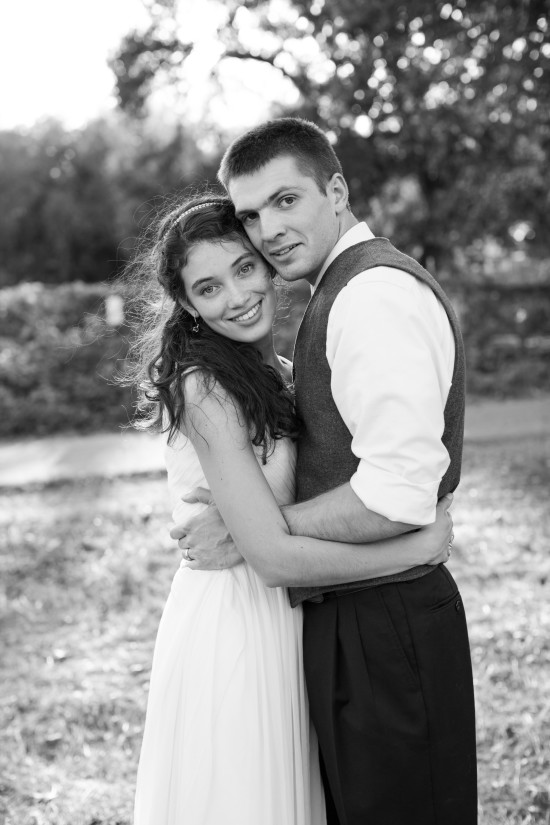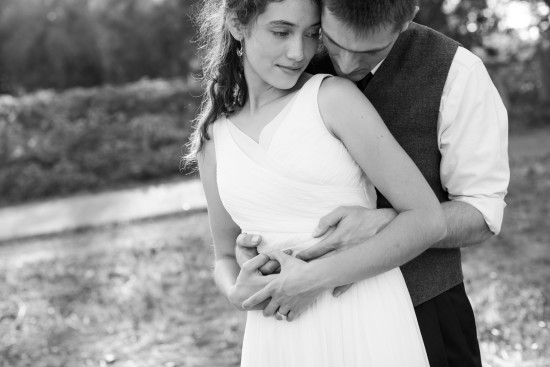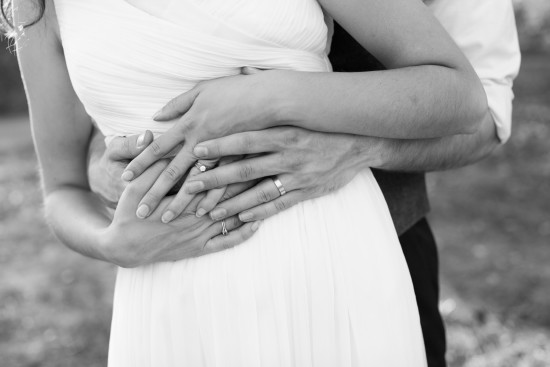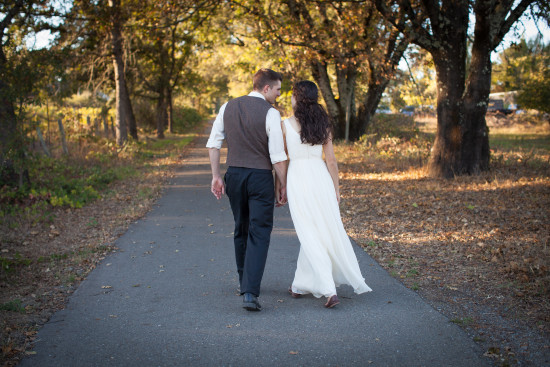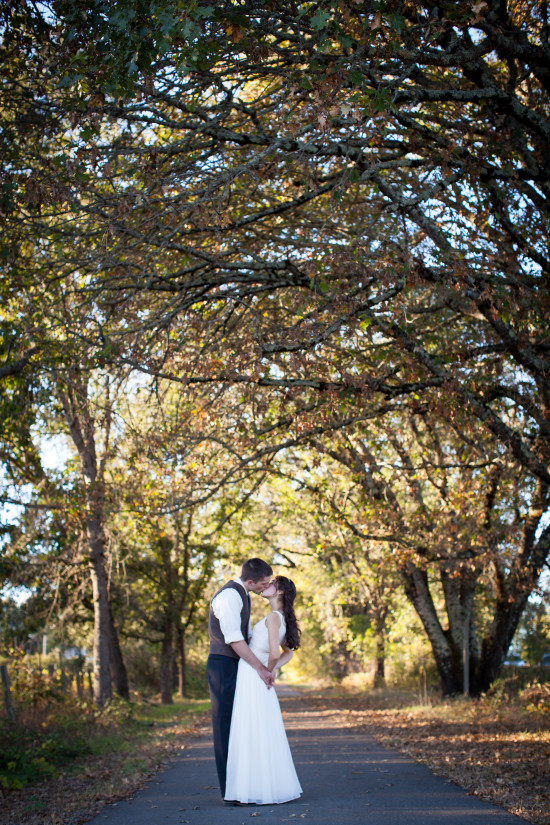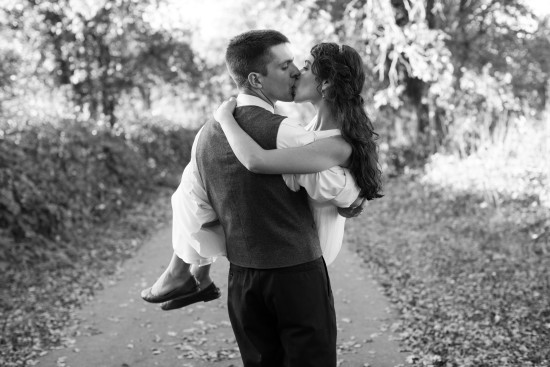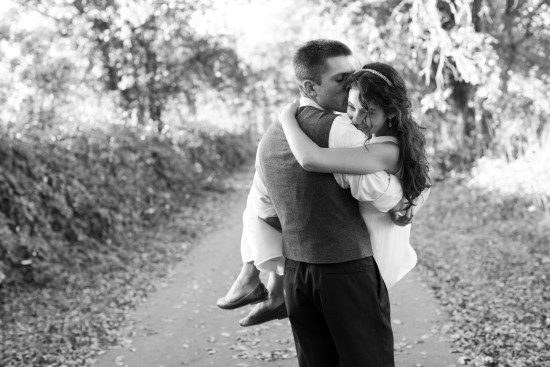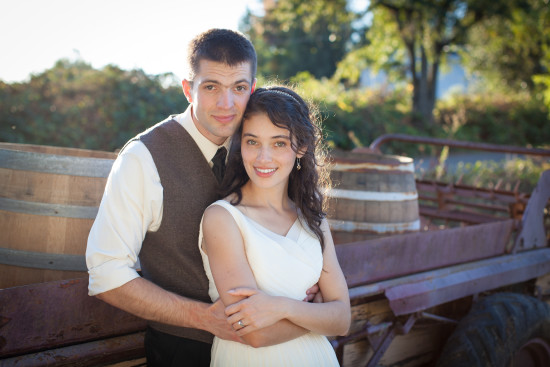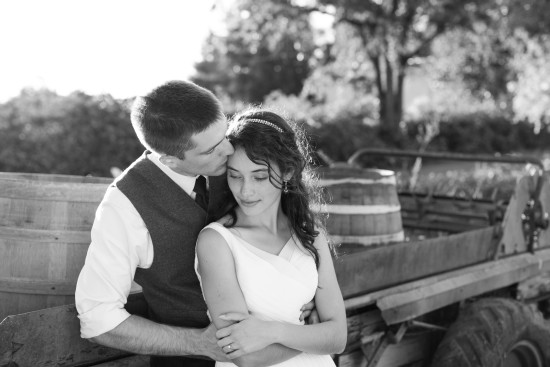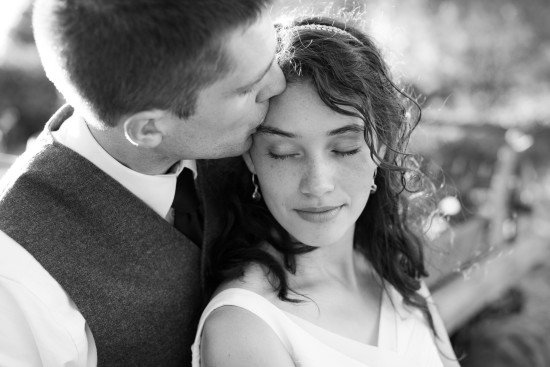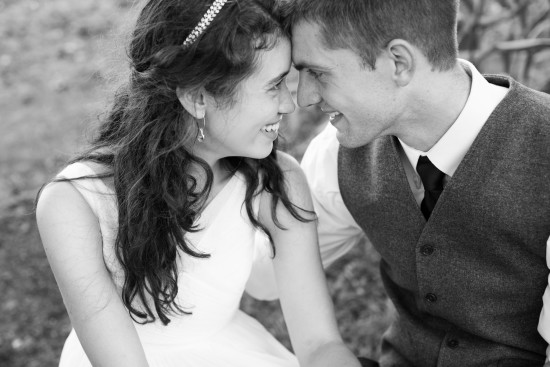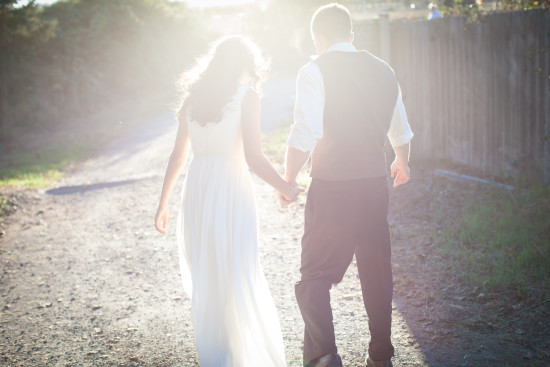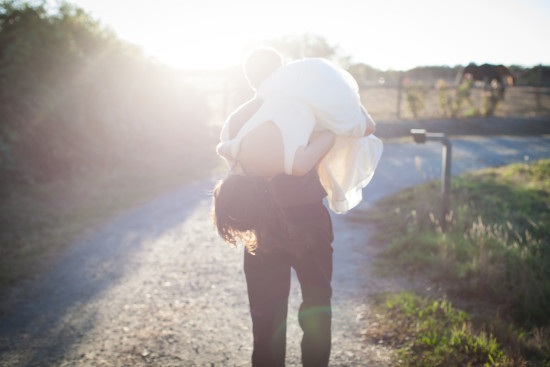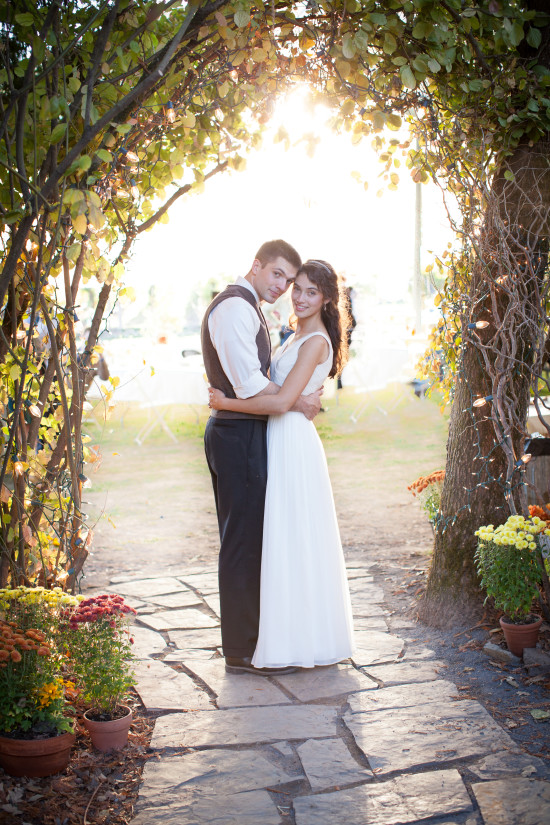 When we got back from the portrait-taking, it was time to say goodbye.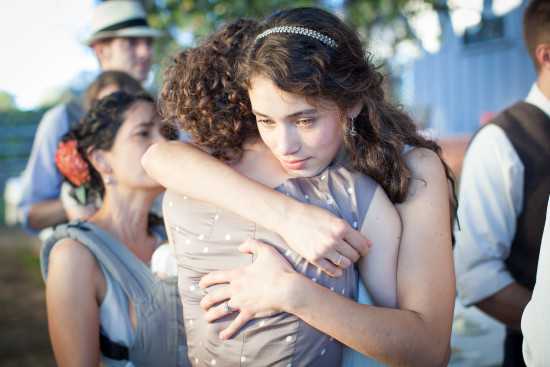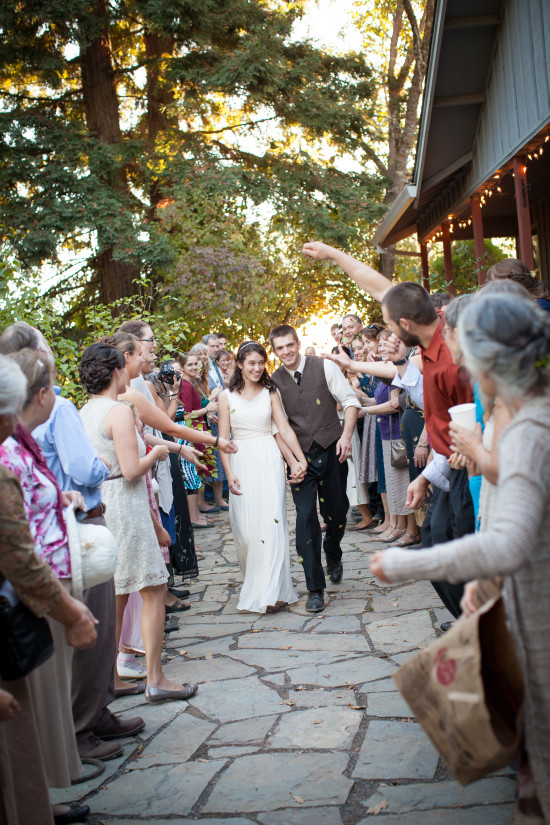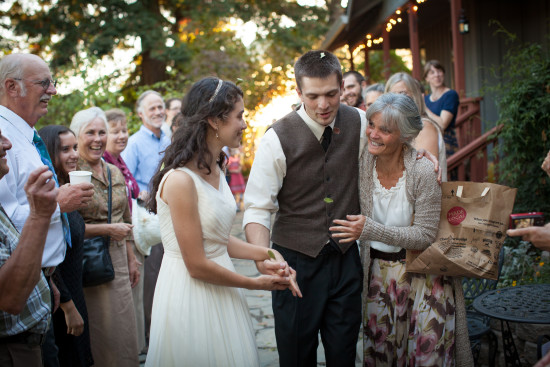 Everyone outdid themselves in making it tough for us to just drive away in the Jeep. They turned our mirrors, tied up the windshield wipers, and — what really kind of scared us — unlatched the hardtop. They did do a good job of decorating it, though. Someone drew a fox on our window, and when we cleaned off the rest of the Jeep, we left the fox. It's been through lots of rain, snow, and hail in the almost-year that we've been married, and while most of the fox is gone now, the tail is still on our window.
Robert got the Jeep into driving-order, and we ran away for two weeks in a cottage on the coast, and then a road-trip to our new home in New Mexico . . .